Co-OWNER AND COMMERCIAL DIRECTOR

BORN IN REIMS, I GREW UP IN urville
MOTHER OF A DAUGHTER SINCE 2018

Literature and the humanities were my main subjects of study, with a specialization in geography , where I acquired knowledge which have always been useful in my profession (geology, biodiversity). I acquired my own methods of work and critical thinking during my university studies, but then the rest came to me thanks to my field experiences , in working daily with my family, mainly with my father , who still plays the role of a mentor.
But I'm only 30, so I still have a lot to learn !
Passionate by the humanities, I turned towards literature and then continued further literature studies followed by a Master in Geography at La Sorbonne. It is only at the end of the course that I got closer to the business world, through a Master's degree in Management at EDHEC and an experience in Stockholm . But it has always been local products that have inspired me, and my first experiences took place in gastronomy and Spirits. In 2015, I joined my family… remotely, since at the time, I developed and represented Champagne Drappier in the United States , in close collaboration with our U.S. importer. In 2017, I returned to the estate and eventually became commercial director of the house.
The incredible diversity of our profession, from the care of the vineyards to the tasting and blending, Champagne is complex and varied, which is what makes it unique and fascinating.
My vision about Champagne wine and region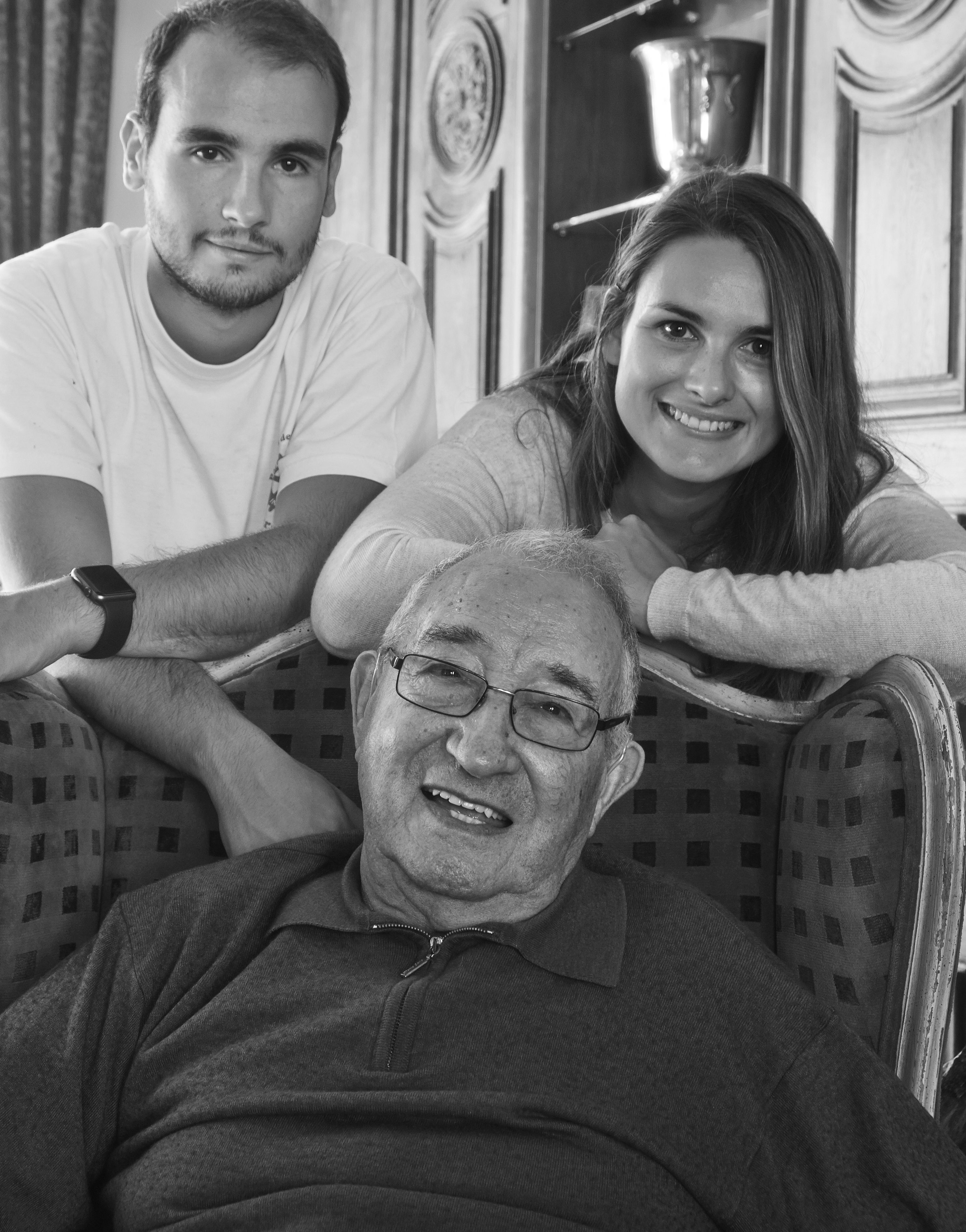 I like to tell myself that we have this extraordinary power and chance to start with a limestone pebble and, many years later, make this airy and complex wine. No day is the same: we have one foot in the earth, the other under a table at a Michelin-starred restaurant. How lucky we are!
What other profession can boast of such diversity? I like to think that this independence gives us the necessary tools we need for all stages of production, and an incredible freedom, one that inspires me for the future . And I am looking forward to the next 50 years with my brothers, to the evolution of Drappier, of our family and our wines. There will be freedom, fulfilllment, and of course, challenges. I enjoy our informal discussions with the other members of La Transmission, since sometimes a challenge can be a starting point for creativity !
Champagne inspires me because it gives us the chance to express ourselves freely in a strong and supportive environment . Champagne is a model of a "global brand" that has survived the centuries by pooling its internal strengths. La Transmission is a way of reinventing these solidarities through the lens of a contemporary outlook on the world and on our profession.