I had to stop my studies abruptly in order to take over the family company after my father's death. I had obtained a D.U.T. university diploma in management. My general training in management focussed on small businesses, and was supplemented by a Professional Certificate for adults at the Lycée Viticole d'Avize in order to be able to control production, including both viticulture and oenology. The daily observation of the vineyards allows me to further develop my skills today .
I joined the family business in 1991 and worked in different sectors of the company. Accounting assistant, then responsible for export development , I took the head of Champagne Claude Cazals and EURL Pressoirs Cazals in 1996.
Passionate about nature from a young age, I have always tried to preserve the environment. Very early on in the vineyards we avoided the use of insecticides and ploughed our soils. This subject is at the heart of the news today but it was already one of our main concerns a long time ago. Our company's vineyards are certified V.D.C. (Sustainable Viticulture in Champagne) and H.V.E. (High Environmental Value). Part of my job was to create international demand for our champagnes around the world. In a very different field, the practice of yoga allows me to deal with the ups and downs of both business life and life of a woman.
My vision about Champagne wine and region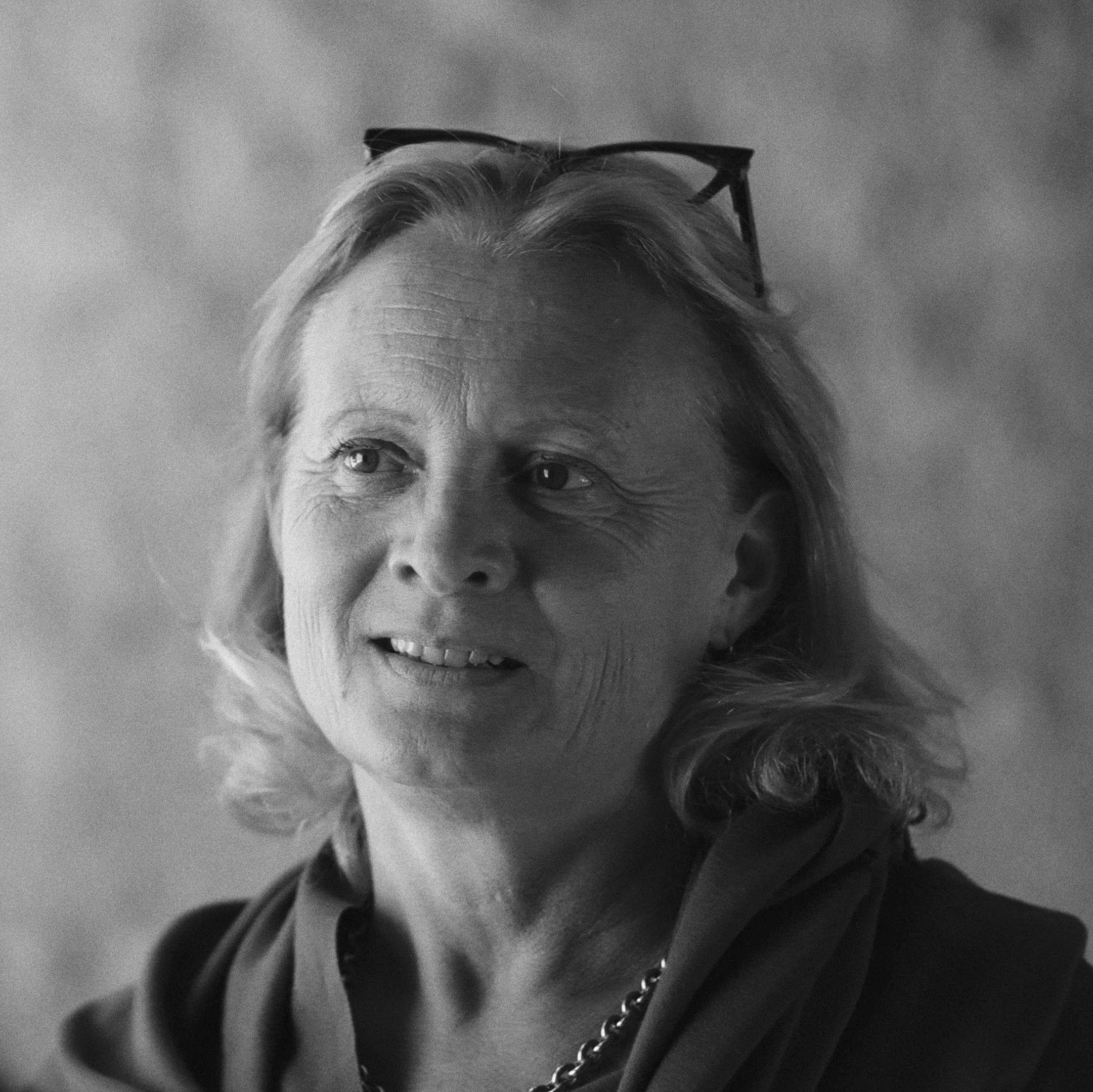 We must adapt to climate change and to changes in consumption habits: Champagne now has a greater place at the table than used to be the case when it was only brought out for festive occasions some years ago.
Dosage levels have become lower and lower in order to only keep the true aromas of each terroir and each grape variety. Sometimes the addition of a small amount of barrel fermented wine is enough to reveal the subtleties of a cuvée , just like a touch of make-up.
This great adventure forces me to renew and question myself, to perfect my knowledge. The goal is to share my passion and pass it on to others . Our Clos d'Oger makes it easier for us because it is such a magnificent green setting in the middle of our plots of Chardonnay. This rural setting is the ideal place to discover and appreciate our carefully crafted cuvées.
Our group of women " La Transmission" open up new perspectives to me thanks to the passion and uniqueness of its members. We genuinely share our knowledge and different points of view.