BORN IN ÉPERNAY, I GREW UP IN THE FAMILY HOUSE ABOVE THE CHAMPAGNE CELLARS

3 CHILDREN AND 8 GRANDCHILDREN

Since I was a teenager, reading and meeting people have nourished me and allowed me to be introduced to so many people and things. I studied history and geography in Reims with enthusiasm, then history of art and archeology at the Louvre, and finally museology. I had originally decided to specialize in Merovingian archeology , a field free to be explored then!
I jumped into concrete things at my come back, without any specific wine training -my husband Christophe being an engineer: we were in the same boat! We learned from friends, colleagues and growers . But we learned mostly on the job by practising. These responsibilities forced me to expose myself in ways I had never imagined. I soon realised that sensitivity, curiosity and sometimes even doubt could be assets in many types of situations, and even more particularly when blending our cuvées.
Everything changes and the challenges are numerous: we must observe, listen, learn and think about the long term in order to be able to act (rather than react) in the best possible way for the future of our appellation and of our House. Opening our doors to the public was a wonderful recent plan, after many years of thought with our sons, so that our visitors get to live authentic experiences and moments of shared joy.
As a 23 years old student in Paris, I did have nearly no professional experience when I decided to take over the house , with my husband, following the sudden death of my father (and unfortunately instead of my brother Eric who was very ill at the time). The decision was not easy to take but I quickly realized that my father has taught me to be openminded and passed on values which helped me in each difficult moment. Over the many years since, I have learned a lot , including a lot about myself. Above all, I discovered that the passion for the Champagne wine and for the Champagne region were graved in both body and heart !
I did run a small company, which forced me to be very versatile, to exercise several jobs at the same time, to constantly evolve, to meet people of all kinds, to travel a lot. It was not a path strewn with roses and the load was sometimes very heavy, resulting in moments of great loneliness, even though I was lucky to have my husband by my side.
In France, I became interested in direct marketing and, in 1988, I created and developed a mail order service, which became multichannel after the opening of our first merchant site in 1997. This very rich universe has enabled me to forge very strong direct links with our French customers.
Our sons Florent and Lionel chose to join us in 2010 and, after 10 years of teamwork, I passed the reins of the house to them recently with emotion and pride.
The multiple roles involved in running a small business have encouraged me to take an interest in a wide variety of fields throughout my career and almost everything becomes exciting once you really get into it. Thanks to the vine, I fulfilled my need to be closely linked to nature, to the soil, to the climate, and to think about new long-term issues . Thanks to the blending sessions, I have experienced intimate, austere and exhilarating moments each year with ever-renewed wonder. Thanks to our customers , I have had the chance to pass on my experiences and my passion for Champagne internationally.
The involvement in several associations such as the Ordre des Côteaux and the Archconfraternity of Saint Vincent have greatly enriched me and allowed me to add another small stone to the permanent strengthening of our treasure: the Champagne appellation. The creation of La Transmission – Femmes en Champagne fills for me a void that I felt strongly for many years. With its diversity, its solidarity, its desire to think in the long term, and its strong commitment, it is a space of freedom that enables creativity without personal, financial, or commercial interests.
My vision about Champagne wine and region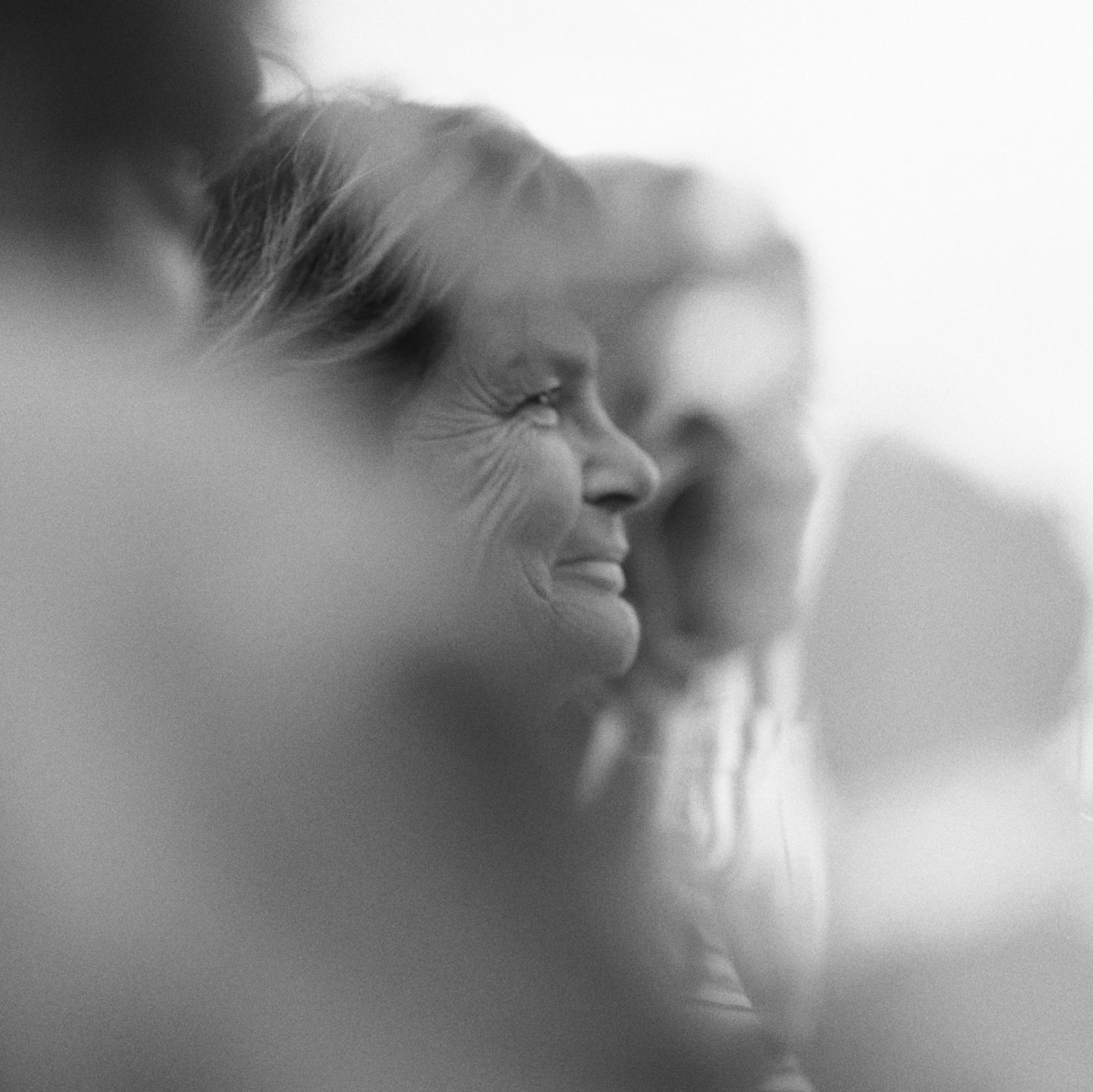 What inspires me is the uniqueness of Champagne, from its origin – quite poor terroirs and climate – to its region – a land anchored by its history. This so fabulous and tragic history, from the Middle Age Champagne Fairs to the Great War. It is also the story of my ancestors, simple craftsmen, who dared to live out their dream in 1834 and thus join the ranks of those involved in this great adventure called Champagne. It is the dynamism, inventiveness, resilience, and solidarity of those who not only created the Champagne wine but also built the appellation and the professional organization , that have allowed its extraordinary development – and sometimes its survival. Because Champagne, like all great wines, exists only thanks to the men and women who gave birth to it, who experiment, observe, start over, always more forward to search for excellence.
What inspires me are the contrasts between the artisanal, rigorous, laborious side in the vineyards and in the cellars, and the Alchemy which sublimes our wines so carefully blended. It is creative intuition – and one must know how to listen to it. Champagne has such a strong personality yet it is so subtle and even airy at times. One's eyes light up when hearing the word "Champagne". It is the joy of sharing these Champagne moments which unites us.
Both the Champagne wines and the Champagne region have given me a lot and with La Transmission – Femmes en Champagne I want to pass on what I did receive and encourage other women to get involved and find their place in our world.