WINEGROWER, CO-OWNER AND CO-GENERAL MANAGER WITH MY BROTHER

BORN IN reims, I GREW UP IN oeUilly WHERE I'M LIVING TODAY AT OUR ESTATE

bi-national COUPLE, WITHOUT CHILDREN

It was a rural, family and secular environment of vineyards that shaped my learning. As a child, I took a secret passage that went inside the cellar and then through the yard of my great-grandparents to go to school every day. That leaves a strong imprint on a young mind . What is atypical in my case is that I decided to pursue general studies rather than the viti-vini specialized courses at Avize or Beaune . It is during this period that I became closer to the world of art and culture and developed a taste for establishing news paths and new ways of walking them.
Since then, I have progressed in my profession as a winegrower , harvest after harvest, thanks to the observation of nature that I imitate or to which I adapt, thanks to the traditional know-how transmitted mainly by my great-grandparents and grandparents. I recently completed a course of viti-vini study at Verdilly, chosen for its interactions to agriculture and market gardening. I am grateful for so many meetings with my peers as well as the many people who do this job throughout the world.
I had my first experiences in wines and spirits and gastronomy after completing my studies in marketing and communication. Then my love for film and art in general led me to live abroad, in Edinburgh, then in Marrakech and Essaouira . These years in film production helped me to satisfy my need to start from scratch , and made me feel a craving for the roots planted by my ancestors..
In 2005, I faced the challenges of the vines: I joined the family business full-time, becoming the first women of the Tarlant saga after 12 generations !
I started at Tarlant by setting up a communication plan including press relations . Being a natural geek myself, I started a blog featuring my brother; back in 2004, that was quite revolutionary for the time.
The success rekindled an innate enthusiasm for everything related to the digitisation of communication , which we can now summarize by all of the social networks. During the last ten years, everything now online needed to be discovered, studied, and explored. It became my main subject of study and it is often this expertise for which I am still well known even today.
Since, it is global warming that has strongly become my main subject of research, and for example I have set up a series of experiments on the pollinization of our old grape varieties. The researches with nature are carried out on long term, in a climate which changes very quickly.
My vision about Champagne wine and region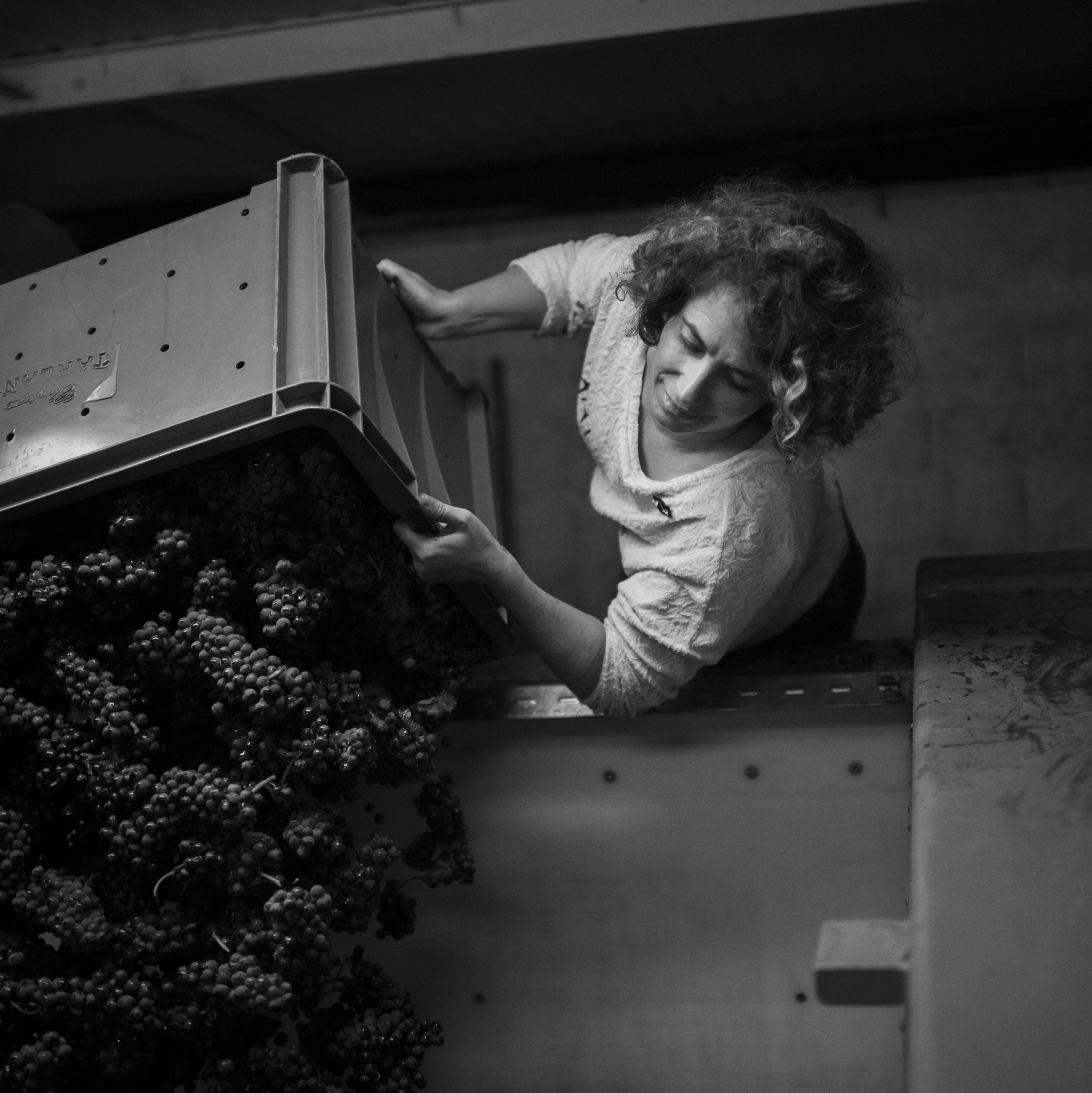 The growing number of associations particularly inspires me, such as the ones between winegrowers for example "Terres et Vins de Champagne", which testifies the diversity of the terroirs in Champagne , and then gave rise to an entire week of in situ tastings called "Le Printemps des Champagnes".
There is another group that was created to preserve the most beautiful massales selections in Champagne , and to set up a common fund available through the Comité Champagne.
Our association La Transmission is another reminder that from Champagne emerges the sharing of cultures and passions . It is a nourishing land in perpetual movement and transmission.